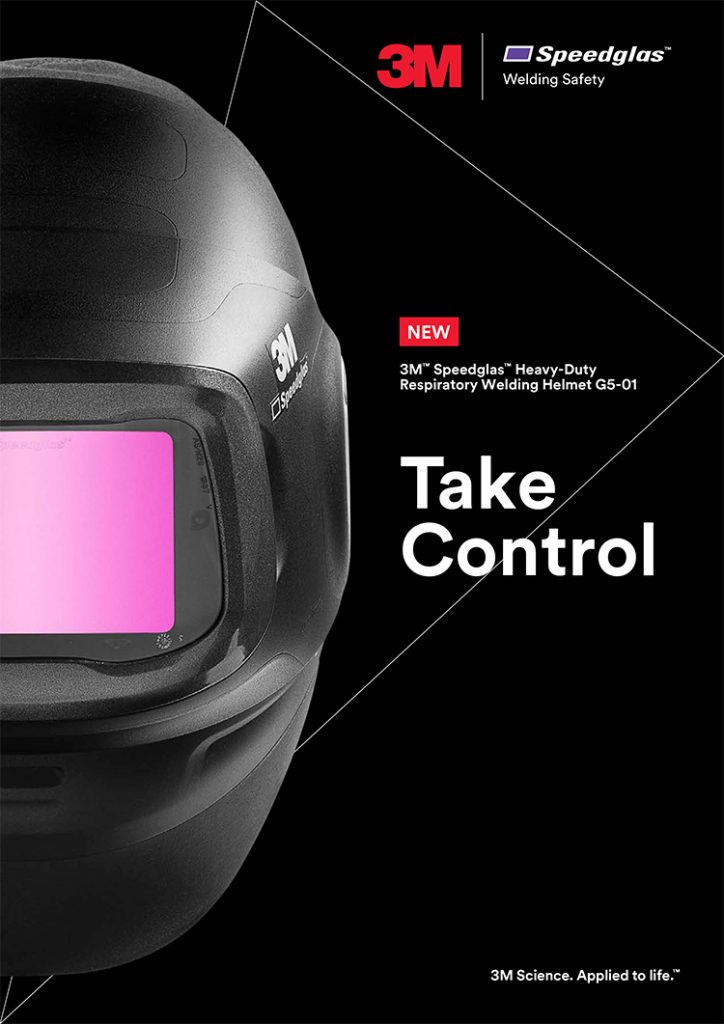 Based on extensive input from welders working at high amperages who need to grind frequently, the 3M™ Speedglas™ Heavy-Duty Welding Helmet G5-01 is created to be adaptable to an individual's needs and situation.
Configure your cover
Customise your protection against radiation, sparks and spatter with expanded coverage options.
Customise your comfort
Take complete control over the direction and movement of airflow within your welding helmet.
Choose your colour
View your work with new 3M™ Speedglas™ Variable Colour Technology.
Control your lighting
Light up your workspace with a new helmet-mounted task light specifically designed for welding.