When it comes to purchasing a new welding helmet, there are a number of factors to consider. Welders and their employers often consider features, longevity and obviously budget. However, something that is often overlooked is the significant gain in productivity that can result from purchasing a welding helmet that is built for purpose. Below, we take a look at the benefits of Speedglas auto-darkening technology and how the Speedglas 9100XXi FX Air with Adflo PAPR could benefit Australian & NZ welders. After all, what other equipment pays for itself in just three months?
1. Better vision produces better welds
Increased efficiency is a known by-product of investing in a Speedglas auto-darkening welding helmet. It's fair to say that your welding process becomes faster and more precise the more clearly you can see.
High visibility and high-quality welds go hand in hand, and this in turn can have a positive financial impact. For instance, in the case of valuable items where the final appearance of the weld is critical, the reduction in scrap alone (from bad starts etc.) will go a long way towards paying for our helmets.
As outlined below, the True-View technology in our auto-darkening lenses provides a more detailed, naturalistic view than other welding lenses: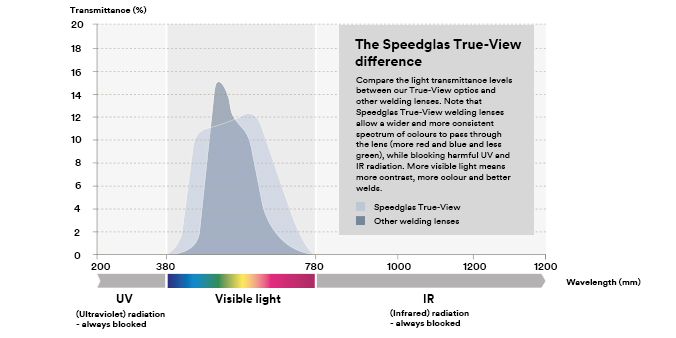 2. Welders can be more productive
The design of our auto-darkening welding helmets is founded on almost four decades of research into maximising welders' productivity. A prime example of this was identifying how movement around your workpiece is markedly more efficient without the need to constantly raise and lower your auto-darkening welding helmet.
In terms of the overall productivity gain from using our helmets, we conservatively estimate this will be 15% in a given workplace. This assumes that most welders do a combination of tack and longer welds, however applications requiring mostly tack welds could stand to gain even more: the shorter the weld, the greater the productivity increase.
Based on this estimated 15% gain, if you're paying a welder $30 an hour, a 3M Speedglas Welding Helmet 9100XXi FX Air with a 3M Adflo Powered Air Respirator has the capacity to pay for itself in less than 3 months. Moreover, in one year the productivity increase may be potentially as high as $6,611 in savings per welder. The illustration below gives a visual representation of the above scenario: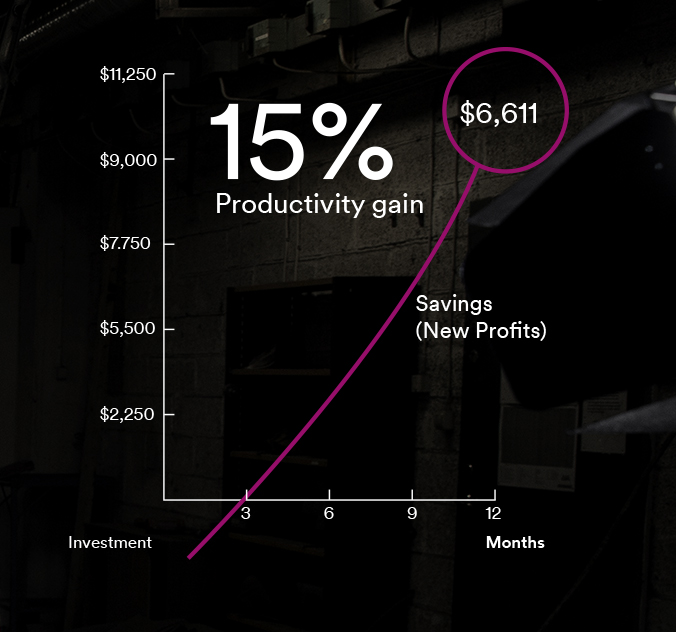 3. Safer welders create savings
According to the Australian Bureau of Statistics, 107,400 working days were lost between March 2018 and March 20191 due to workplace injuries. The impact of lost work days on output and eventual yield is significant, particularly in an industry where so many additional hazards are at play. Subsequently, it's in your best interests to ensure your welders are amply protected and fit to work as much as possible.
In addition to lost work days, there are dire financial ramifications for injuries sustained in the workplace. For example, the average cost of injuries to the face, including disabling and non-disabling injuries, is listed at close to $40,3992.
The Speedglas 9100XXi FX Air with Adflo PAPR offers welders eye protection, high impact face protection and respiratory protection to Australian & New Zealand standards. For further protection, welders can select the Speedglas 9100XXi MP Air with Adflo PAPR – which offers up to 5 levels of integrated protection (eye, face, head, respiratory and optional hearing). These helmets both feature a large, clear flip-up grinding visor, allowing welders to keep their helmet and respiratory protection in place while performing non-welding tasks. This helps to greatly minimise the incidence of foreign body eye injuries, meaning less down time and more time spent welding.
1 Source: www.abs.gov.au/ausstats/abs@.nsf/mf/6321.0.55.001
2 Source: US National Safety Council's Injury Facts (2015), with figure converted from USD to AUD based on the exchange rate at the time of writing (AUD = 0.7 USD)